Top 13 Tourist places in Colombia that you must visit.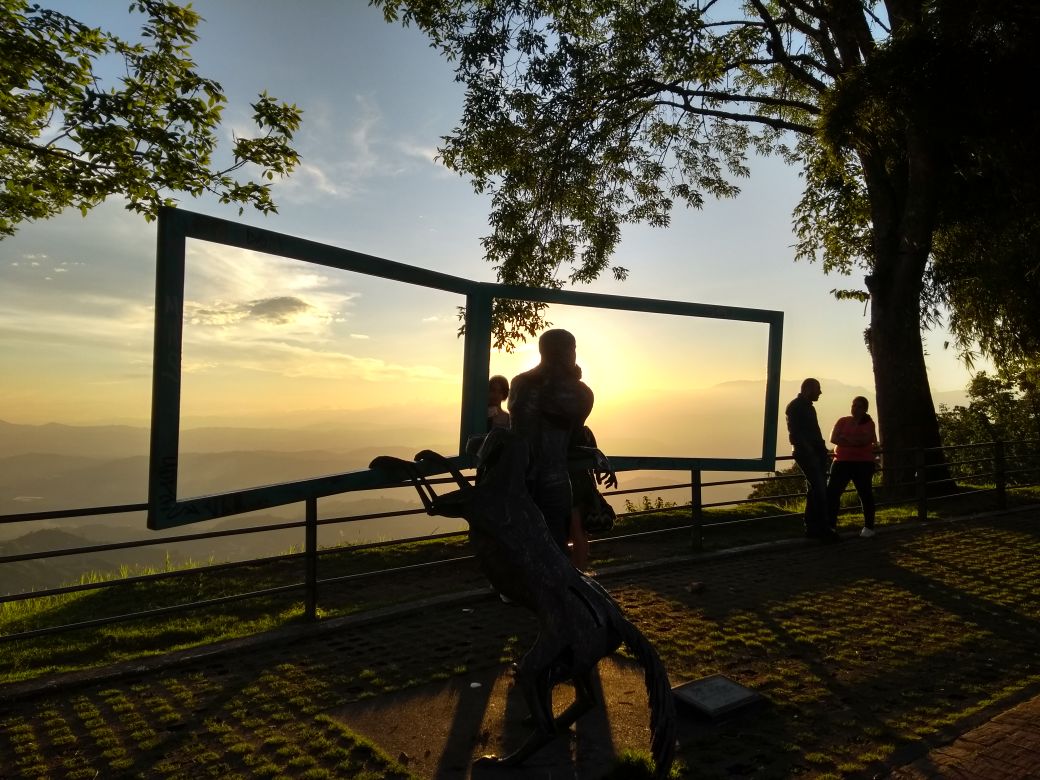 Top 13 Tourist places in Colombia that you must visit.
Contents of the Top 13 Tourist Places in Colombia
Caño Cristales, Meta
Nemocón salt mines, Cundinamarca
Punta Gallinas, La Guajira
Cerro Azul, Guaviare
Puerto Narino, Amazon
Utría National Natural Park, Chocó
Las Lajas Sanctuary, Nariño
Lost City, Magdalena
Tatacoa Desert, Huila
Rio Claro Reserve, Antioquia
Guatavita, Cundinamarca
Villa de Leyva, Boyaca
Barichara, Santander
With the Top 13 tourist places in Colombia that you must visit y According to Forbes magazine in its latest report it points out the most beautiful destinations in the world, where his natural wonders, biodiversity and varied landscapes.
Yes, Colombia is a beautya country full of amazing sites, adventures and places to discover. Now, get your bags ready and a lot of enthusiasm because we compiled the top 13 of the best places you must visit in Colombia.
Caño Cristales, Meta
A tourist place located in the Sierra of the Macarena, in the municipality of the same name, in the department of Meta. A true miracle of nature, affectionately called the river of the five colors for its crystal clear waters where you can see blue, green, red and black tones. You may be interested in the following Tour
2. Nemocón salt mines, Cundinamarca
A place that captivates when visiting, Nemocón is a municipality of the Department of cundinamarca 45 km from Bogotá DC There you will find the Nemocón salt mine, 80 meters underground, where 1,600 meters of tunnels are traversed.
Among its attractions are 28 brine water mirrors, the Chapel where there is a huge stone sphere of 1,300 kilos that symbolizes the world and a 1,600 kilo salt crystal carved in the shape of a heart. You may be interested in the following Tour.
3. Punta Gallinas, La Guajira
A unrivaled experience where you can find spectacular landscapes in one place, like desert, beach, bay, dry forest, gigantic dunes of golden sand and inhabited by Wayuu indigenous peoples. It is a perfect experience.
In Punta Gallinas you can see the Casares viewpoint, the dunes of Taroa and take a dip in the beaches of Mayapo. You might be interested in the following Tour.
4. Cerro Azul, Guaviare
A set of pictograms drawn on a 200-meter stone hill. Where the red tone used by our indigenous ancestors over a thousand years ago.
A paradise that you will find in the archaeological zone of San Jose del Guaviare, do not miss visiting this beautiful place, especially since it is still possible to see it clearly.
5.Puerto Narino, Amazon
A beautiful town surrounded by nature on the banks of the Amazon River located 75 km from Leticia, the capital of the department of Amazon. A place where there are no cars or motorcycles, a beautiful town surrounded by peace and nature.
6. Utría National Natural Park, Chocó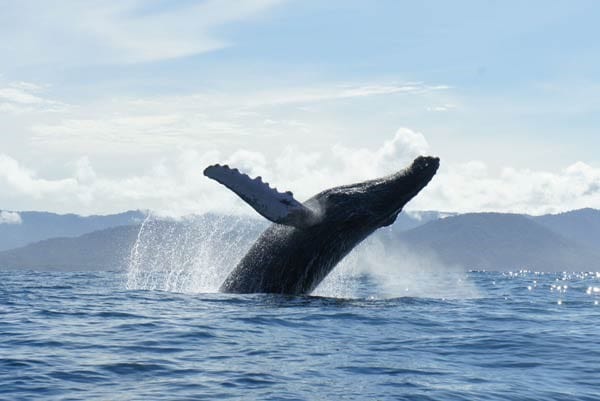 An attraction for lovers of incredible experiences, a place where you can enjoy the humpback whale watching during its passage through Colombian Pacific waters.
An adventure that allows you to see these beautiful creatures at a very short distance and a few meters from the beach.
7. Las Lajas Sanctuary, Nariño
A Catholic church is located in Ipiales, on the Guáitara river canyon. This work has been cataloged as one of the most beautiful churches in the world according to The Telegraph magazine.
The construction of this church is in the neo-Gothic style and is made of gray and white stone. A visit that you must do if you are or come to Colombia.
8. Lost City, Magdalena
Is archaeological wonder It is located between the mountains of the Sierra, between humid tropical forests, between mysteries that nature brings us, one of the largest archaeological centers in South America that allows us to visualize immeasurable beauties and mysteries. Get ready and take a deep breath, because today it is within your reach.
9. Tatacoa Huila desert
A great place for fans astronomy to paleontology, photography and for anyone who wants to see a clear sky with millions of stars.
The Tatacoa desert It is located in the department of Huila, 50 km from Neiva, the capital of the department, it is the second driest area in Colombia and a place where you can do the best observations of the stars in Colombia and one of the best in the world.
Don't miss this adventure! You'll love it 
10. Rio Claro Reserve, Antioquia
An unmissable plan that you must do, Rio Claro is a great natural reserve located in the department of Antioquia, just three hours from Medellín.
In Río Claro there are many activities to do and for all tastes, among which you cannot miss is going to the Marble Beach, the Temple of Time, Manantial Beach, Boca Caymán and Las Dantas.
A natural and adventurous destination.
11. Guatavita, Cundinamarca
It is one of the few Colombian cities They still keep their style. In this municipality you will find cobbled streets and charming landscapes and very close to Lake Guatavita where the legend of El Dorado was inspired, which unleashed the madness of the conquerors.
A municipality full of history and only two hours from Bogotá DC
You'll love it!
12. Villa de Leyva, Boyaca
One of the tourist sites that preserves its colonial environment and is one of the heritage towns of Colombia, where you will be amazed by its architecture, its cobbled streets that take you to colonial times.
In Villa de Leyva there is a lot to do, where you will find museums, parks and squares and many nature plans that you will love
A perfect plan to clear the soul
13. Barichara, Santander
We have reached the end of our top 13 of the tourist places in Colombia that you should know. We finish without missing a stylish town that is 110 km from Bucaramanga, Santander.
Barichara, an unmissable destination that you must visit and enjoy. A small town whose name means "place to rest". one of the best preserved little towns in the country and the Camino Real de Lengerke, a natural and cultural path that leads to the ancient and artisan population of Guane.
In Barichara you can visit its viewpoint and contemplate the landscapes of the Suárez river canyon. Also, you can go to the Cathedral of the Immaculate Conception, the Arts and Crafts Workshop.
Colombia is a country of wonders, landscapes and nature. Knowing Colombia is discovering unimaginable places, knowing its culture, gastronomy and the human warmth that Colombians radiate is something unique to this country.
That is why we have introduced you to these places that you can find in various areas of the country. Quiet places and others of adventure, history and entertainment, culture and art and much more.
These exceptional adventures await you. schedule yourself with A la carte tour and find the best experiences.
Top 13 Tourist places in Colombia that you must visit.