Isla Múcura: Where is it, how to get there and what to do with Tours a la Carte.
Isla Mucura It stands out from the other islands for its spectacular marine colors, beautiful virgin beaches and a coral reef that surrounds it all. Isla Mucura It is the perfect place to disconnect from the city and contemplate the wonder of creation.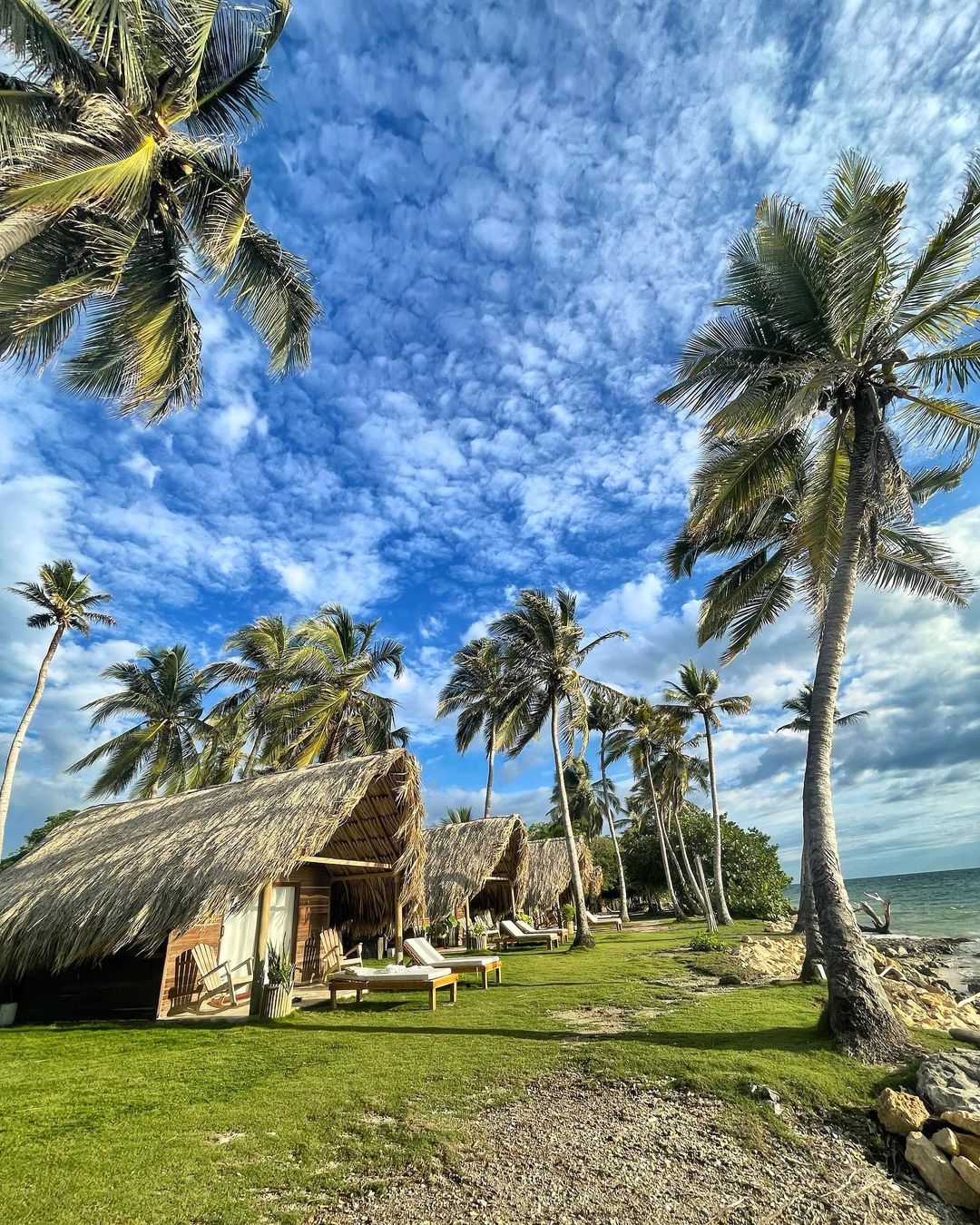 Image source @HotelislaMucura
If you want to know where is Isla Múcura, how to get, what to do and where to stay You are in the right place.
Where is Isla Mucura?
Isla Mucura It is located in the north of Colombia specifically in the department of Bolívar, belonging to the San Bernardo Archipelago which is part of Corales del Rosario National Park that covers an area of 120 thousand hectares that gathers reefs, corals and extensive sea grasses.
Image source: @Dianamarroquing_
How to get to Isla Múcura from Cartagena?
From Cartagena to Isla Múcura it takes almost 2 hours by boat with an average price of 150,000 pesos while you enjoy watching the view of the Rosario Islands, Tierra Bomba and the spectacular blue of the Caribbean.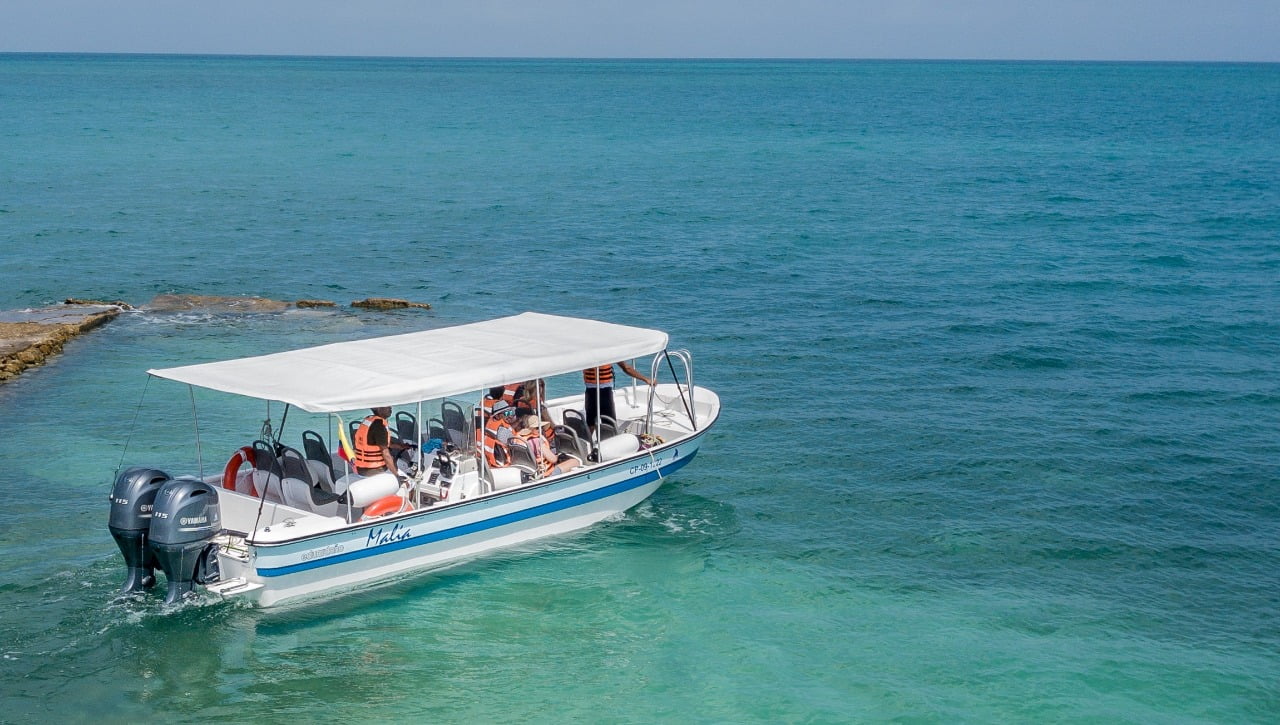 How to get to Isla Múcura from Tolú?
From Tolú to Isla Múcura it is better to go early in the morning to the boardwalk of the town to transport you by boat, which costs an average of 70 thousand pesos and lasts approximately 45 minutes.
Since Tours a la Carte We recommend getting to Isla Múcura from Cartagena, since flights to there are usually cheaper than to Tolú. If you are in Cartagena, go to the transport terminal to take a bus that will take you to the beaches of Rincón del Mar and from there continue by boat to Isla Múcura.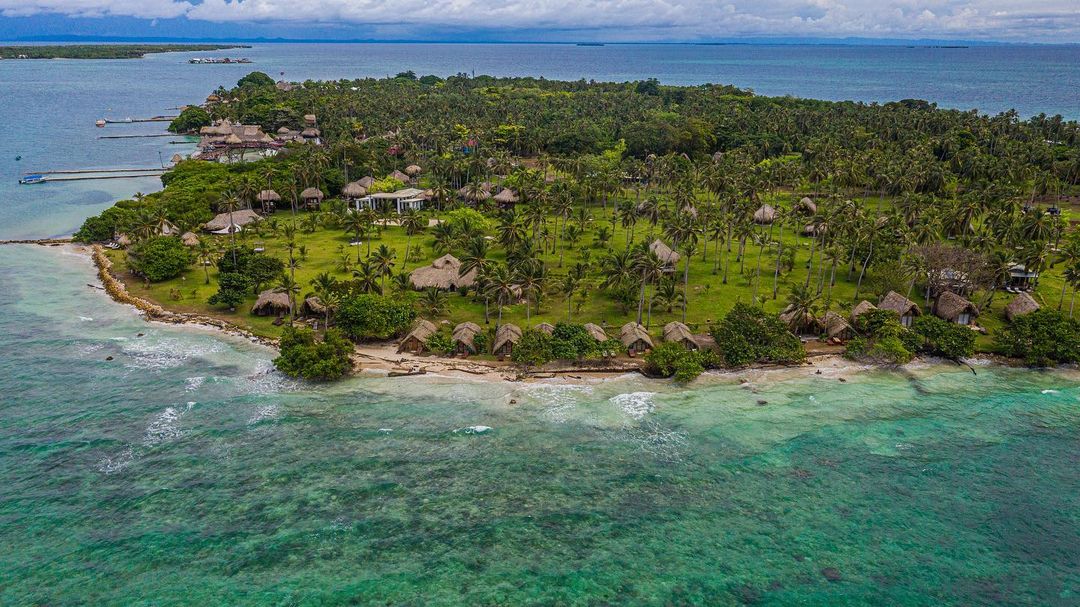 Image source: @HotelIslaMucura
Isla Múcura Hotels: Where to stay on Isla Múcura?
As a welcome to Isla Múcura you will see a sign that says: "WELCOME TO THE END OF THE HURT" And it is not for less, because the tranquility is felt there just by stepping on its beaches and listening to the silence that caresses our senses.
Walking a little more, we begin to see lodgings facing the sea, perfect places to rest, and that is why we leave you our recommendations:
Isla Mucura Hotels: Hotel Isla Múcura, Dahlandia, Hotel Punta Faro and Múcura Club Hotel.
Tip: Between the Hotel Isla Múcura and the Hotel Dahlandia, which are among the most chosen for their variety of rooms, we find a paradise within a paradise, a small beach with turquoise water and wonderful sunsets.
Hotel Isla Mucura: Watch Video
What to do in Isla Mucura?
On Isla Múcura you will find a beautiful and calm sea, perfect for rest in its private or public beaches. Isla Mucura It is perfect for traveling as a couple and enjoying its marine nature, which you can explore through diving, which is a service offered on Isla Múcura.
Image Source: @Dhlandia
You can dive in Corales del Rosario and San Bernardo National Natural Park so that you can enjoy a wide reef and extensive sea grasses that mix with the wide variety of colorful fish.
Sail in Kayak or Paddle Surf It is one of the best adventure options on Isla Múcura, since you can go deep to discover new corners of the island, while being able to contemplate the beautiful blue tones that are painted in the sea.
You can too visit the corregimiento of Rincón del Mar which is only 30 minutes by boat from Isla Múcura and which makes you fall in love with its secluded beaches, unique sunsets and unparalleled authenticity of the town. This corregimiento is one of the secrets of the Colombian Caribbean that you should know.
Finally, you can visit Santa Cruz de Islet which is located a few minutes from Isla Múcura.
Santa Cruz de Islet It is considered the most populated island in the world with 125 meters long by 80 wide, which houses 110 houses and almost 1200 people.
When you walk through its streets you will find 1 school, 4 shops, 1 restaurant and a large number of smiles around you. The population of the Islet until not long ago did not have public services, but today, thanks to Japan, they have 180 solar energy panels and drinking water that comes from the Cartagena navy. Its economic activity is tourism and fishing.
Recommendations to visit Isla Múcura
Now that you know where Isla Múcura is, how to get there, what to do and where to stay, we hope that your environmental and tourist awareness will awaken in this great paradise, since there are few like it in the world.